Dikembe Mutombo
wikimedia commons
If you've ever wanted to make a small donation to help eradicate disease in Africa, please read on. Congo is a country bigger than Western Europe, according to
Dikembe Mutombo
. One of ten children, he played professional basketball in America from 1991 to 2009 and became a basketball legend. In his long career, he played with the Denver Nuggets, Atlanta Hawks, Philadelphia76ers, New Jersey Nets, New York Knicks and the Houston Rockets.
Dikembe Mutombo
wikimedia commons
The seven-foot-two-inch four-time N.B.A. Defensive Player of the Year loved to play soccer and run as a young student, and was tapped to join the Georgetown University basketball team in his second year at the University and in America. The rest of his legendary career has led him to develop a new passion to help his own people in the Congo.


He created the
Dikembe Mutombo Foundation
and built a
hospital
in Massina near Kinshasa, Congo, where he was born and raised. He dedicated the
Biamba Marie Hospital and Research Center
, named after his late mother, on June 17, 2007. This is the first new major medical hospital in Congo in forty years and is a major achievement of its kind. Your generous support can make a difference. The founders hope to improve health, quality of life, mortality rates and the economics of the entire region and country.
Mutombo is currently raising money for the hospital through speaking engagements. Today in Pennington, New Jersey, the legendary pro ballplayer answered questions from the audience, such as whether the government is supporting him. The Congolese government does provide security guards, Mutombo said, but
online donations
of any size will help the underprivileged served by the hospital. Secretary Hillary Clinton
recently visited and praised
the new hospital.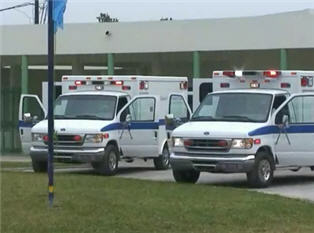 congoplanet.com
Congo is certainly troubled with atrocities of various kinds.In
this disturbing article about Congo in The Daily Beast
yesterday: "The Congolese population is pleading for the United Nations to conduct a more thorough assessment of how U.N.-backed military operations risk civilian lives. We hope for concrete action by the U.N. and Congolese government to mitigate such risks, with specific attention to protecting women and girls from rape."
It was nice to hear good news in person today and find a way all of us can help out.
Donations
to the
Dikembe Mutombo Foundation
would be appreciated to help fight diseases almost unknown in the developed world, such as malaria and polio. The medical community hopes to improve infant-mother mortality rates and HIV AIDS in this inspiring new location. We commend and congratulate courageous Mr. Mutombo for spearheading and providing major funding to build this worthwhile project.